Strengthen Première Vision's leading position by increasing awareness of the group in the economic and corporate spheres, in addition to the actions already conducted among the trade and fashion community.
Client: Première Vision
DISCIPLINES:
public relations

Year: 2018

Première Vision is the benchmark in terms of creativity, trend spotting, and forecasting macro evolutions in the fabrics industry. The objective of our PR strategy was to showcase Première Vision's missions within its ecosystem as a major economic stakeholder that brings together all the industry's players. How? By positioning its spokespeople on key topics so that they emerge as experts on their market.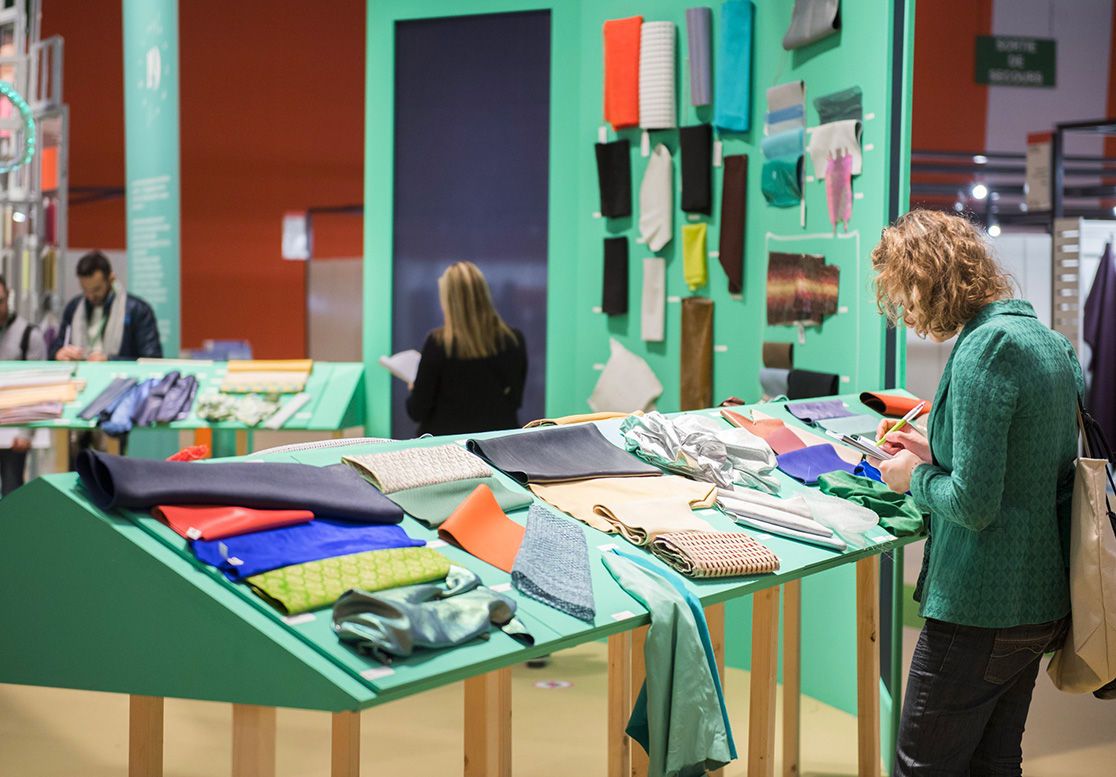 LAUNCH OF PREMIÈRE VISION MARKETPLACE
In 2018, for its 45th anniversary, the Première Vision group launch the first-ever BtoB marketplace for the fashion and fabrics industry, so that show exhibitors can continue their online interactions all year round. This launch received full agency support, and qualified appointments were arranged with core-target corporate journalists. Première Vision could thus be positioned as a key actor in digitising its business sector.
ECO-FRIENDLINESS: AN ISSUE FOR THE FASHION INDUSTRY
For several years now, Smart Creation has been a major topic for Première Vision. It is systematically highlighted at each event, to encourage all industry players to reflect on its future. This commitment is a strategic angle for corporate PR, yielding personalised contacts so that Première Vision emerges on this core topic in the business media.

9
INTERVIEWS WITH BUSINESS JOURNALISTS
12
QUALITATIVE ARTICLES IN HIGH-AUDIENCE MEDIA
121 MILLION
TOUCHPOINTS (TOTAL AUDIENCE)