For Silverlit, world-leading maker of drones and radio-controlled vehicles aimed at boys aged 5-12: stand out in the run-up to Christmas without massive media spend and waves of TV ads. Mission accomplished – and what's more, we reconnected with our inner child!
Client: SILVERLIT TOYS INTERNATIONAL (Hong-Kong > France)
DISCIPLINES:
Brand Content
Influencers
Media Amplification
Social Media

Year: 2016

Invest in TV and face off against the kids market heavyweights? Budget wise, that would have been Game Over! Reach targets on social media? Fatality! At that age, they're not there… So? What if we simply awoke the child inside every dad, uncle and godfather and gave them an experience they'd always dreamt of! That's the challenge we rose to - and it fuelled our dreams too.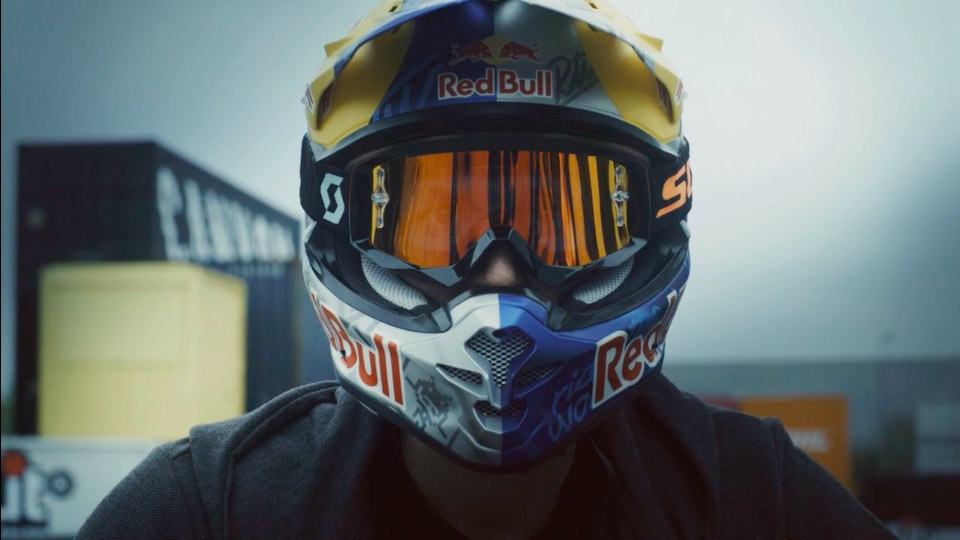 a concept that speaks to both adults and young kids!
A novel collaboration between an elite athlete – the inventor of a white-knuckle discipline – and the brand's toys. Julien Dupont, creator of Urban Freestyle Trial Biking and a former member of the Red Bull world pro team, met the challenge alongside us by comparing his most sensational tricks with those of Silverlit toys. Filmed in a unique location reflecting the brand's urban world, the rider's flagship figures (backflip, 360°, wheeling, wall ride and other stunning acrobatics) plunged spectators into the brand's X-trem entertainment DNA, which it conveys to kids. The objective: a one-off experience giving everyone the urge to master these racing cars and flying machines.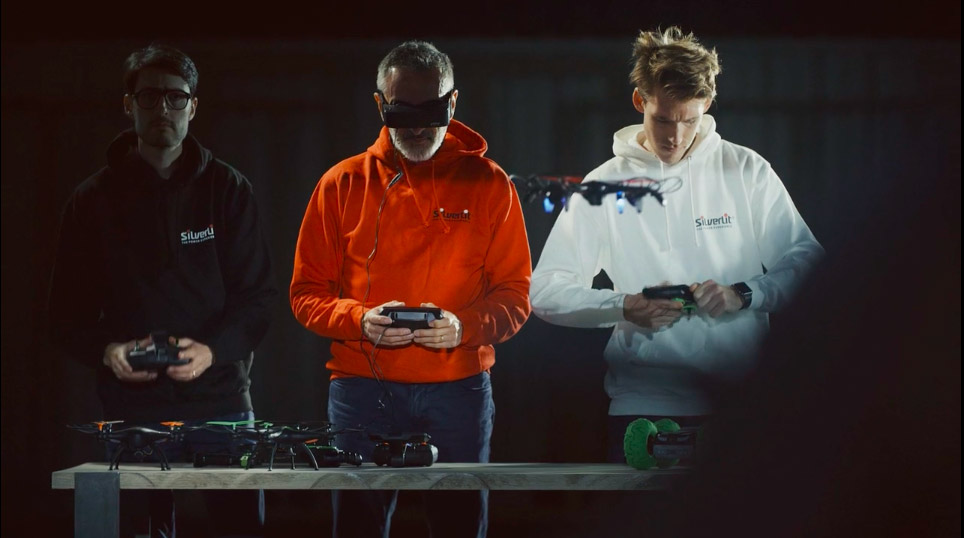 CombinING THE CREDibilitY OF AN X-Trem ATHLETE AND OF influencers ATTUNED TO OUR MEN/PARENTS TARGET GROUP
An awesome athlete, toys with surprising features… but also influence relayers to generate conversations on dads' favourite topics: tech, experiential treats, and the latest products! We invited three digital opinion leaders - Maxime from TUXBOARD, Julien from PIWEE and Eric from PRESSE-CITRON - on a two day, full immersion project shoot, hosted by our preferred client and bespoke container converter, CAPSA CONTAINER. The trio got into the swing – driving Silverlit toys versus Julien Dupont. They featured the adventure on their various social media and blogs, thus amplifying Julien's and the brand's natural audiences. Our motto: influence = recommendation = sell-out!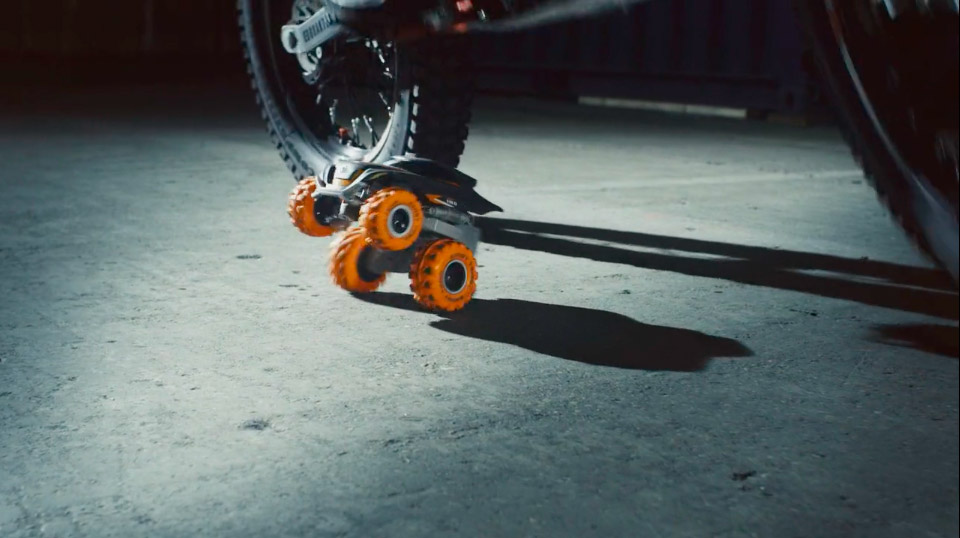 CapitalisING ON AN ASPIRATIONAL, EXPERIENTIAL VIDEO production… BUT MAKING PRODUCT CONTENT TOO!
An astounding result for Silverlit, with high positioning value. A teaser video and the long-form version were viewed more than 850,000 times in a few days, creating a new brand affinity among target audiences. The experience and result were important, but let's not forget the key point: ROI! The purchase needs to be triggered or specified to these same audiences, and in parallel to the Man vs Machine shoot, we filmed six product-capsule ads featuring the Hong Kong brand's six marketing levers, which were disseminated with calls-to-action redirecting viewers to the online/offline partner resellers and supermarket and specialist-superstore chains on the French market.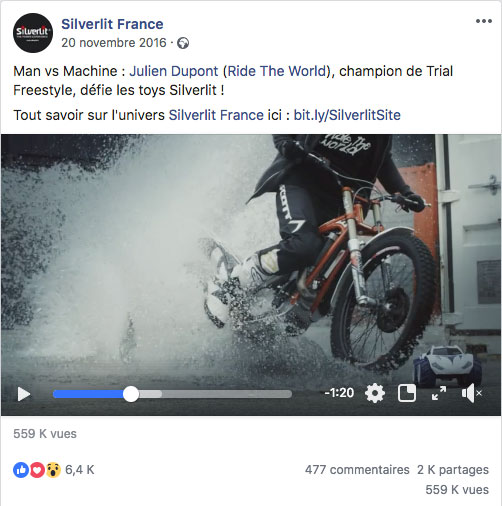 TO GET LIFT-OFF: a powerful mechanism, audiences, and of course a (small) media PUSH!
Four KOLs, four audiences and four active communities – not bad for a campaign kick-off! To increase the reach of our video productions, our dear old Facebook algorithm (EdgeRank) has its limits, and now requires you to sponsor all content aimed at your own community but also your target communities. After a phase of A/B testing and blending affinity and look-a-like audiences, we propelled our eight content items with an extremely small budget and obtained the campaign results and KPIs listed below. You know what? Rich, relevant content pays off with very little investment!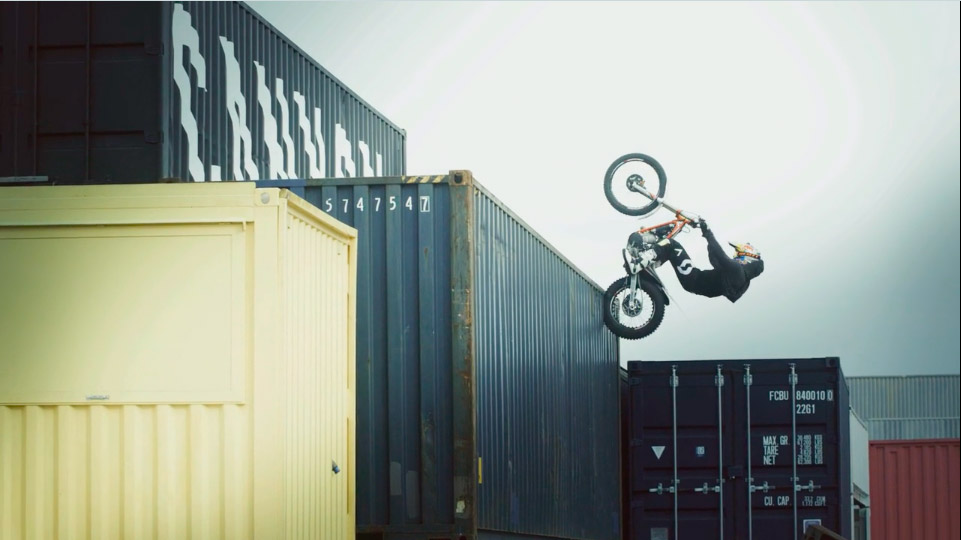 CHUFFED KIDS, CAPTIVATED parents, AND ONE DAD EVEN HAPPIER THAN THE OTHERS!
Sometimes, big projects lead to even bigger adventures! Our Head of Brand Content will long remember this video job – and with good reason! After several weeks' pre-production, and having gathered all the resources and personnel needed for a stupendous weekend, the exceptional overtook the sensational… with the birth, mid-shoot, of his second daughter! A great project, great results, and an all-round human adventure!
2,9 MILLIONS
PEOPLE REACHED ON FACEBOOK
4,9 MILLIONS
IMPRESSIONS ON FACEBOOK
11,8 K
LIKES, SHARES, COMMENTS
903
CLICKS ON "WHERE TO BUY"
« THE innovative project for me and Silverlit, which consolidated the Brand Content's role in a comprehensive digital ecosystem that performs efficiently »
Guillaume COULAUD
Marketing Director, Silverlit France